Know what Drives Us to offer You the Best Tour Assistance
Disha Tour is one of the best customer-oriented tour and travel agency in siliguri that runs on the principles of trust, quality & punctuality. We are a touring agency backed up by a team of dedicated travel agents in Siliguri India, who are well experienced and have established a reliable stronghold in the field of tourism through secure connections. Disha Tours has always operated with honesty and goodwill through the years and earns the appreciation of the customers we have served in arranging package tours as well as with taxi service from Bagdogra and car rental service in Siliguri.
OUR PRIORITY
We have kept your satisfaction in our highest esteem and continue to do so as we refine our services to offer you better, and a more appealing servicing experience, where your needs are catered with utmost care and consideration. We train our employees and executives to be polite, well spoken and patient while they handle your needs so that you experience a smooth customer service every time you walk in with a requirement. We ensure that all of your queries are answered in time and with ultimate accuracy and professionalism.
OUR EFFORTS
We strive every day to become and consistently remain your choice in the arena of tourism. Disha Tours believes that every individual deserves a vacation. And we do our best to ensure that you walk into our headquarters every time you are planning to indulge in one. We aspire to be remembered and recommended in terms of our services, our customer handling nuances, and our quality packages.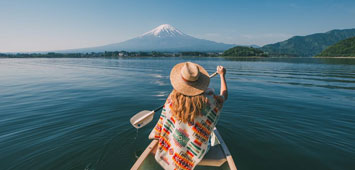 Pick a Place, Let us Plan Your Tour

get the best travel experience in the most happening places with tons of activities
Read What Our Clients Say
Explore travellers opinions for your help to choose the right tour

Mr. Debjyoti Sarkar
Kolkata
Dear Debasish da car, car driver and homestay service awesome at Pedong...

S. Jakir. Pius
Bangladesh
Thank you Debasish Da. It was a wonderful trip. We enjoyed a lot in Darjeeling...

Soumya Chatterjee
Kolkata
Trip was good. We enjoyed with family....

cathernfinney2
Rue Du Moulin 496
Hello to all, the contents present at this web page are genuinely remarkable for people knowledge, well, keep up the nice work fellows....

merlin0411
Ul. Olowiana 65
I'm not sure where you're getting your info, but good topic. I needs to spend some time learning more or understanding more. Thanks for excellent info I was loo...

ADV. Abhijeet Ger, Kolkata High Court
Kolkata
Service is very good....

Mr. Anish Kumar
Patna, Bihar
Dear Team, Aapka tour design awesome tha, khub enjoy kiya. Sabse badhiya hotel and service Lachen ka raha. Thank you for all....

Dr. Debshankar Das
Kolkata, West Bengal
Thank you very much for arranging this wonderful tour. We enjoyed the tour a lot....

Mr. Rizwanul
USA
Thank you for a wonderful trip....

Mr. Ambrose
Mumbai
My journey is over and I have reached Bagdogra. Thank you for everything. Sorry if any inconvenience is caused to you....

Mr. Nitin
Mumbai
Dear Debasish da, we returned to Mumbai. Thanks on behalf of Group for arranging a convenient comfortable tour, taking care of out requirements of pure veg food...

Mr. Parth Sengupta
Kolkata, West Bengal
Disha Tours has come a long way and become everyone's first choice. We wish all the best to them for all of their coming years....

Sumit Agarwal
Delhi, India
We are satisfied with travel service Disha Tours gave us. We were on our honeymoon to Shimla. Enjoyed a lot. Thanks to Disha....

Seema Lama
Patna, Bihar
My family was on a vacation to Bhutan for a trekking expedition and the whole vacation was nicely arranged by Disha Tours. Great hotels and guides. We definitel...

Simran Kithania
Kolkata, West Bengal
I went for a trip to Singapore with my friends. The vacation was arranged by Disha Tours and the itinerary was quite eventful. Very professionally arranged!...